PACZKI DAY IS FEBRUARY 28TH, 2017
We will be taking orders for Paczki's on Friday February 24th thru Tuesday February 28, 2017.  Closed Monday 2/27/17.  Please call 815-385-0044  to place orders  we do not take orders on line.    Prices range from $1.18-$2.50.  Flavors include:   Custard, Raspberry, Prune, Apple, Pineapple, Apricot, Cherry, Peach, Strawberry, Lemon, Buttercream, Poppyseed, Banana, Blueberry and Cheese.  Whipped Cream: Cherry, Strawberry, Apple, Custard, Blueberry, Banana, Raspberry, Lemon and Whipped Cream.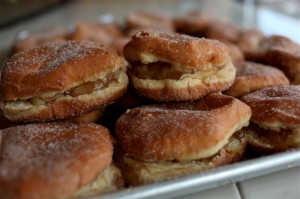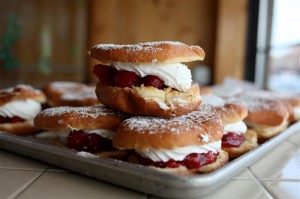 Riverside Bake Shop is located in Downtown McHenry, Illinois. We sell an assortment of goodies including donuts, sweet rolls, cookies, cakes, and bread. Since 1971, we have a long tradition of making quality products with a great taste.
Please take a look around as you will find much valuable information to help with your shopping experience. To find directions to our location, please follow the link on the sidebar. If you want to see some photos of some wonderful cakes check out our photo gallery. In the about us section you will find information about the history of our Bakery.
If you would like to place an order feel free to call us at (815) 385-0044 and we will be happy to help you find exactly what you are looking for, cash and check only (sorry, no credit cards or debit cards).